Brewed with love in Austin, texas
-
Brewed with love in Austin, texas
-
Brewed with love in Austin, texas
-
Brewed with love in Austin, texas
Being based out of Texas, Austin specifically, we wanted to capture that adventurous spirit that our city evokes. Here at Big Country, we know that we're all on our own journey, and are making the most of it that we can. So here's to that next camping trip, swimming hole, or maybe even just a walk into your backyard with a Big Country Organic Beverage in hand. We're all born to explore; sometimes near, sometimes far; if you're heading beachside, cliffside, fireside, or poolside, enjoy the journey with Big Country.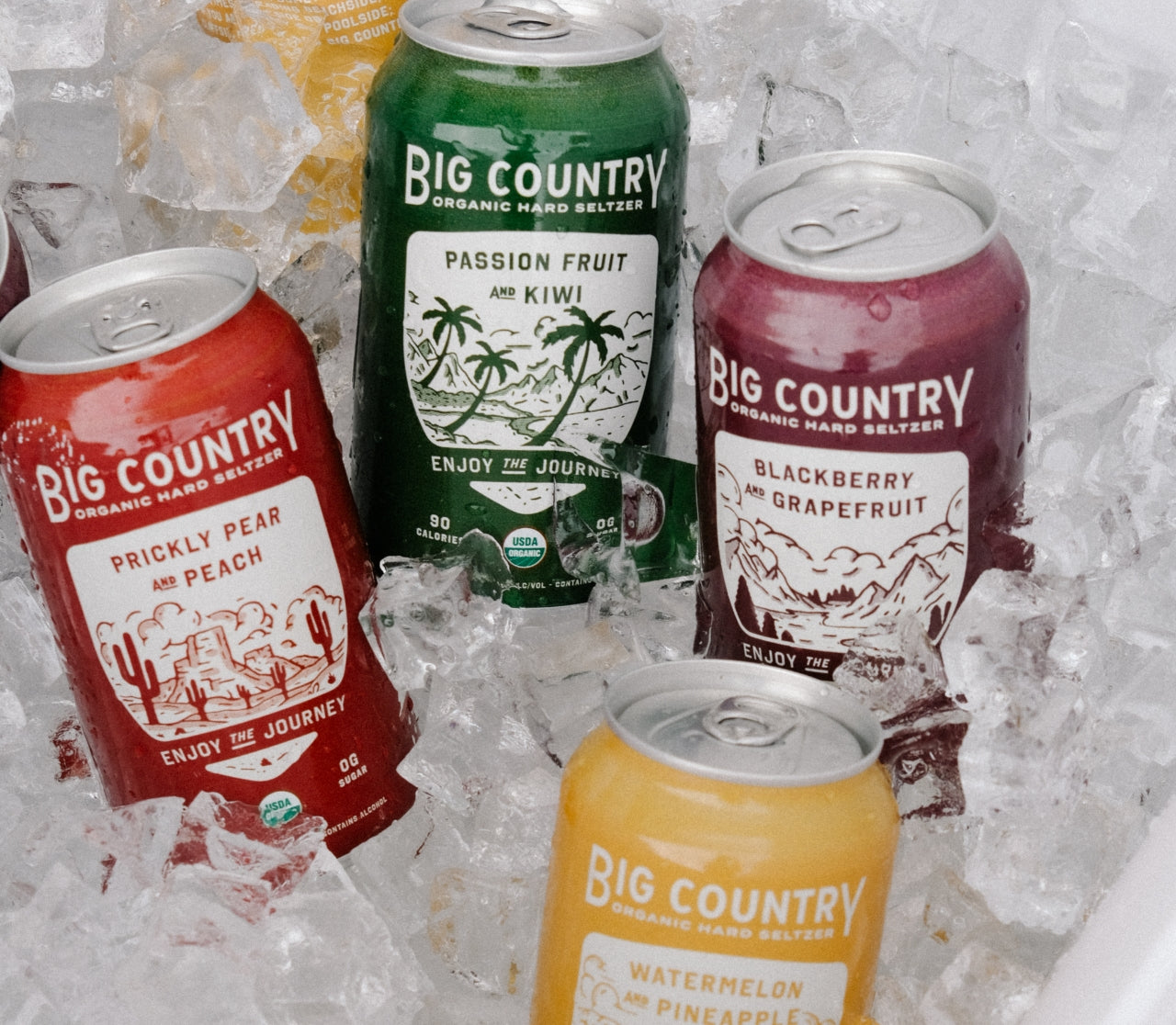 Pure ingredients
when you see these certifications on our packaging, you should feel confident that our products are not only made responsibly but are 100% delicious.

we are proud to be usda organic, non-gmo project verified, and fair-trade certified.